Committed To Outstanding Quality
In response to the needs of our conscious consumers, we adhere to producing impeccable quality products, responsible sourcing of our natural diamonds, followed by a third party quality assurance - assessing if the product meets required regulations and global industry standards.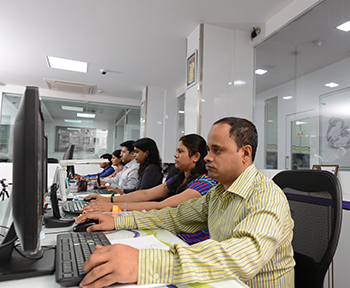 Designing/Sketching
All design inspirations and ideas created here are thoroughly checked and discussed by a group of 4 team leaders assuring the possibility of it becoming a real piece of jewelry.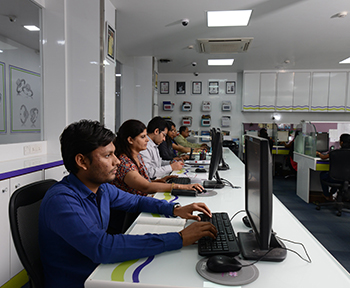 Computer Aided Designing (CAD)
A group of team leaders rectify design flaws or irregularities that may occur while manufacturing, also assuring the designs pass all the set parameters of the manufacturing process.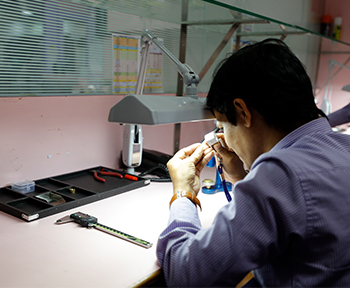 Computer Aided Manufacturing (CAM)
The CAM pieces are printed/crafted for all kinds of designs, from the inspirations shared by our clients, sales team and business managers, to the new in-house concepts, these resin pieces are checked and passed by the respective individual behind the designs along with an additional team of CAM specialists.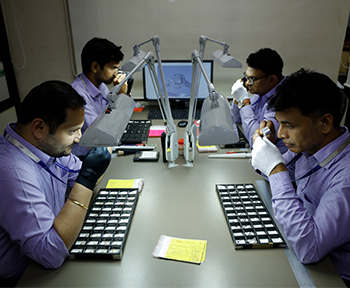 Model Making
A team of highly trained craftsmen carefully make and check the master models which are stored and maintained carefully in our master model bank.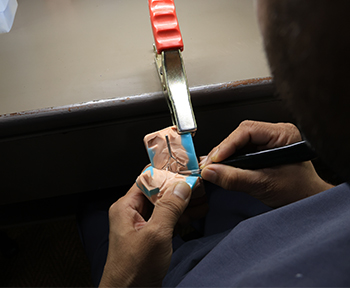 Mould Making
A team of artists assures that the moulds are stored safely. They do the regular check and maintenance of all the moulds.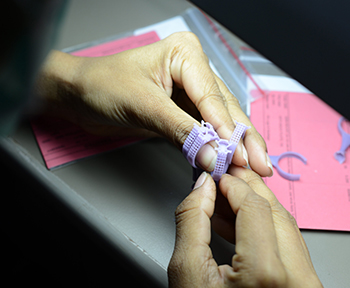 Wax Injection
This whole process involves artisans headed by front-runners who checks every wax piece and its finishing to avoid deformations and rejections and to ensure a smooth tree making process.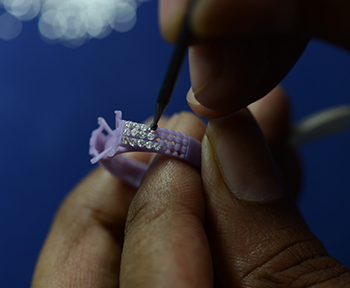 Wax Setting
Delicate procedures need a high level of expertise. Setters set the stones and the team leaders assure the setting is perfect before proceeding for the tree making.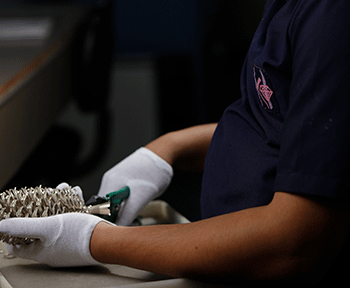 Tree Making
Artisans directed by team leaders make sure the placement of the sprue to the stem is in the same angle and distance from each other and the heavier pieces are in the bottom and the lighter ones at the top.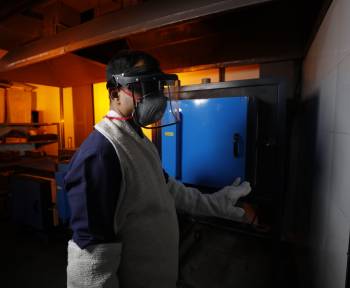 Casting
Casting is a multilayered process and requires utmost skilled and experienced casters. Every step in casting has to be done with maximum quality assurance, our team of casters looks after every step very carefully.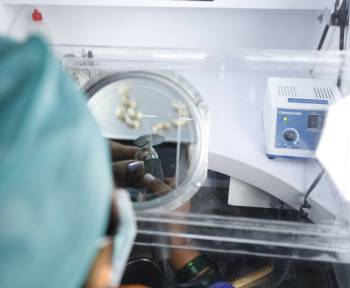 Grinding
Experts leading a team make sure the piece has a smooth surface and is all ready to shine.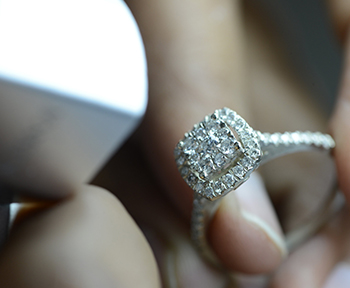 Filing
For this process we have very highly skilled artisans as it needs high precision and an equal amount of caution and is rechecked by a team of quality check individuals.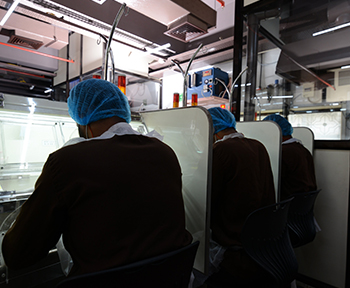 Pre-Polishing
As the surface area of the pre-polishing area can be extremely small we use special microscopes and magnifying screens to polish those surfaces, a team of leading polishers check and polish every intricate and minute places before the stones are set.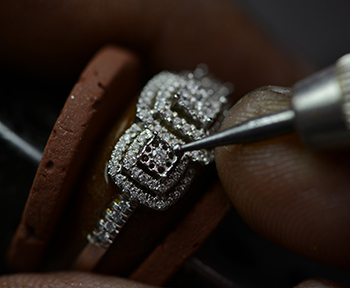 Stone Setting
Special microscopes are used to check and set diamonds by a team of individuals which is then rechecked by senior team leaders making sure the setting is strong, fitted and appropriate also ensuring that the diamonds don't fall.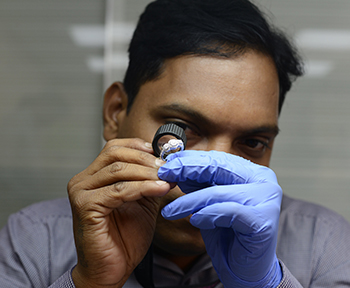 Polishing
A giant team of people regulated by a special quality checking team of individuals, look at the minutest details of every single jewelry piece.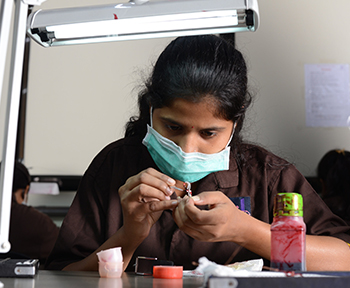 Rhodium / Plating
Leading a team carefully apply and check the entire rhodium coating procedure on every jewelry piece. And assuring that we are delivering what is requested.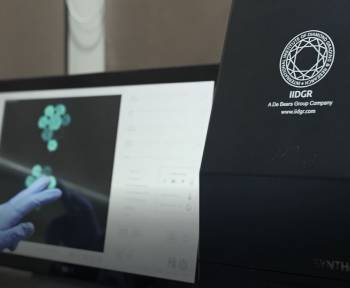 Lab-grown Screening
Special machines tests how the rock reacts to UV rays. By measuring the fluorescence of the gemstone, the lab can determine if it is a natural diamond, lab-created, or any other type of rock, the entire screening process is quick & reliable.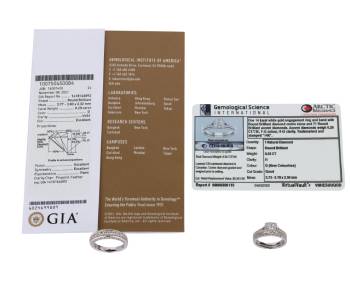 Certification
We provide lab certifications for diamonds from GIA, GSI, IGI and HRD. Certified diamonds have been graded by a gem laboratory based on their "4 C" attributes of Cut, Color, Clarity and Carat. It is to confirm formally as true, accurate, or genuine and that it meets a 100% natural mark. It also guarantees the quality of the stone and protects your investment.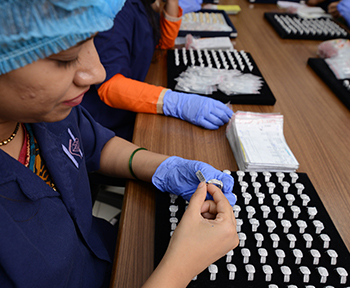 Shipment/ Dispatch
Not only each piece is rechecked but also carefully packed by a team and a final QA is done by senior group leaders before sealing the box.
Assuring what we give is what we promise.