Vertically Integrated Company
Our diamonds are manufactured at Hari Krishna Exports PVT LTD and we at H. K. Designs manufacture diamond studded jewelry.
Rough Diamond Sourcing
H. K. Designs has the ultimate privilege to source its rough diamonds from all the major international mines that are connected with the H. K. Group. This includes Sightholder, Rio Tinto & Dominion and more.
Every single diamond that we find, is sought out and extracted with ethical standards that follow the Best Practice Principles (BPP).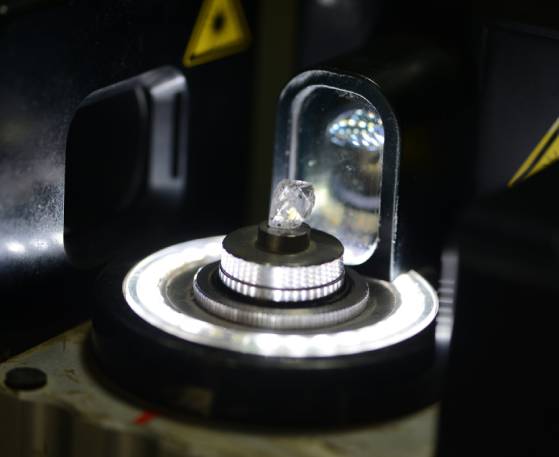 Diamond Manufacturing
The diamond-making procedure includes 5 main steps - planning, cutting or sawing, bruting, polishing, and final inspection. During planning, a rough diamond is studied and mapped as per its shape, carat, color and clarity to cut, giving a base for advance cutting. In Bruting the girdle is shaped. It's done in several steps that bring the girdle closer to the final shape. Polishing is mainly the quality and condition of the facet surface to ensure that they reflect light well. And the final inspection stage involves thoroughly cleaning and examination of diamond to ensure that it meets the quality standards of the manufacturer.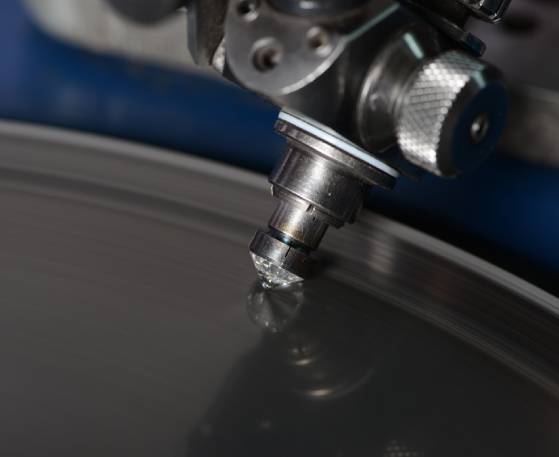 Diamond Grading
Diamonds are graded considering 4C's of the diamond which is Carat, Color, Clarity and Cut. We have in-house grading system and our diamonds are sent to world renowned laboratories so that they can be graded by experts.
Our diamonds are certified by:
Gemological Institute of America (GIA)
Gemological Science International (GSI)
International Gemological Institute (IGI)
Hoge Raadvoor Diamant (HRD)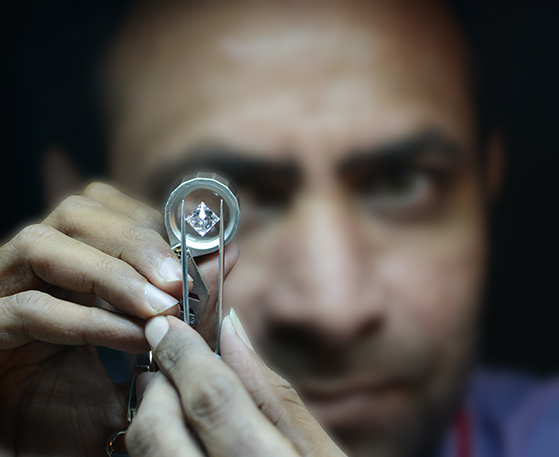 Jewelry Manufacturing
Our team consists of skilled employees who are dedicated to making fine-crafted jewelry with the use of modern technology and state-of-the-art machinery. New, unique designs are curated after thorough research in order to exceed client expectations.
H. K. Designs has its own product development centre, which includes talented designers who create jewelry requested by customers. We are a member of Responsible Jewelry Council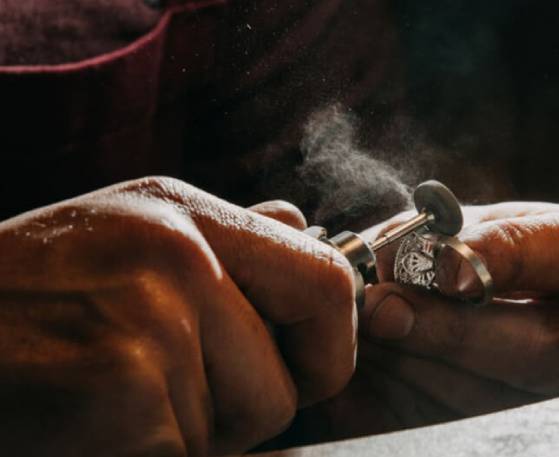 Diamond and Jewelry Sales
We have a separate sales unit that focuses on building client connections and availing sales through different channels of chain stores, wholesalers, retailers, online businesses and more. Our artistic jewelry and diamonds are loved by clients all over the world.
We export to countries like the USA, Europe, UK, Australia, Canada, South Africa, UAE, Malaysia, Singapore and more. You can also visit our international offices situated in USA, Hong Kong, Shanghai, Newyork, Antwerp and Dubai.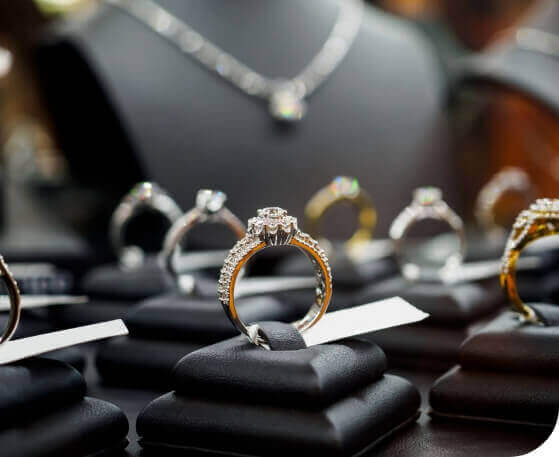 Elevated Experience
H. K. Designs provides stunning jewelry products and at the same time guarantees the ultimate quality and service. We assure you the benefits of personalised dedicated services.